Route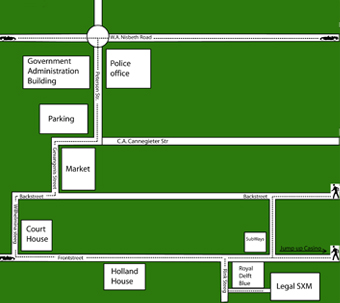 (Click on the map for detailed view)
Coming from the W.A. Nisbeth Road make a turn at the roundabout to the Perterson Street, this is the road next to the police station. Driving this road you see on your right side the Government Administration Building, just follow the road past the parking lot.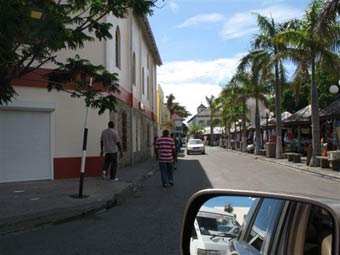 After the parking lot you make a right, you see on your left side a market, just make a immediate left now you are driving trough the Gevangenis street.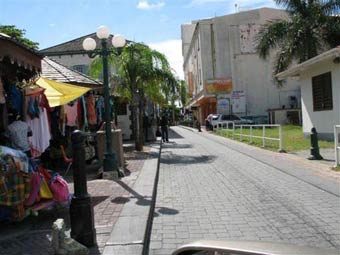 Make a right again on Backstreet and then the first left, now you are on the Wilhelmina Steeg and on your left you see the Court House.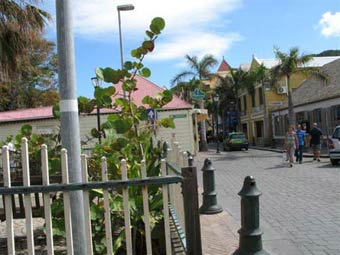 At the end of the road make a left to Frontstreet. Follow Frontstreet, pass the Holland House.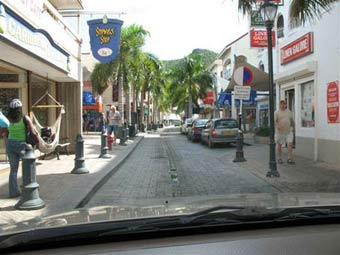 Make a right just before the Royal Delft Blue shop.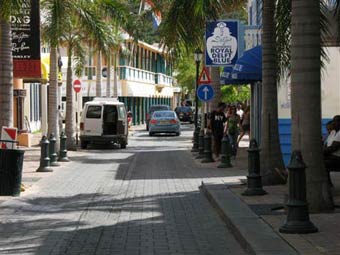 Now you are on the Rink Steeg. There you see on your left side a drive in for the parking lot on the top of the roof.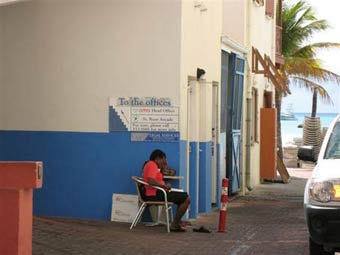 On the end of the parking lot you see on your left side the entrance of the Legal SXM.